Say goodbye to clunky window A/C units for good! If your space does not have existing HVAC ductwork, then a sleek and efficient ductless mini-split air conditioning system might be the perfect choice for your home. Unlike central A/C systems, mini-split ductless air conditioners give you complete climate control over the temperature in a room, leading to a 30% increase in annual energy savings. Save more money and enjoy the cool air during the hottest months of the year with a new mini-split system.
CALL FOR DUCTLESS A/C ESTIMATE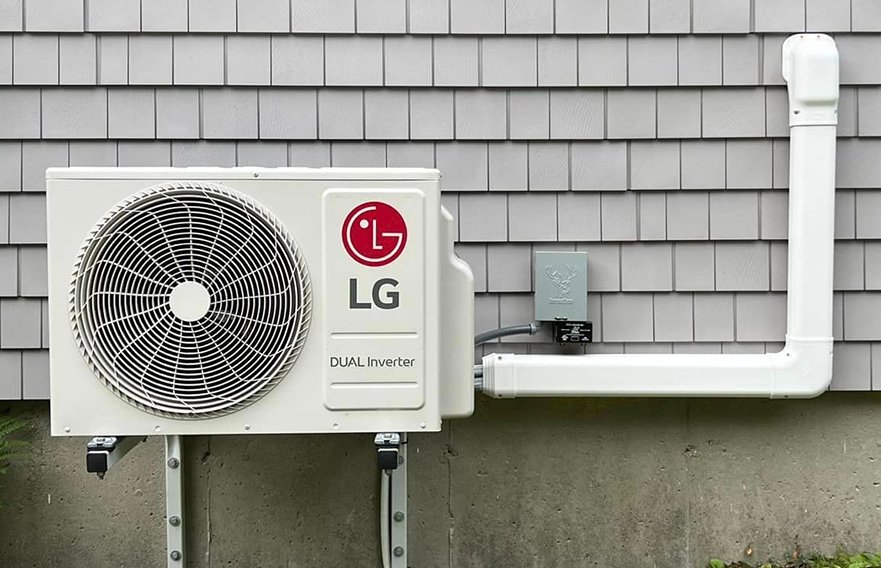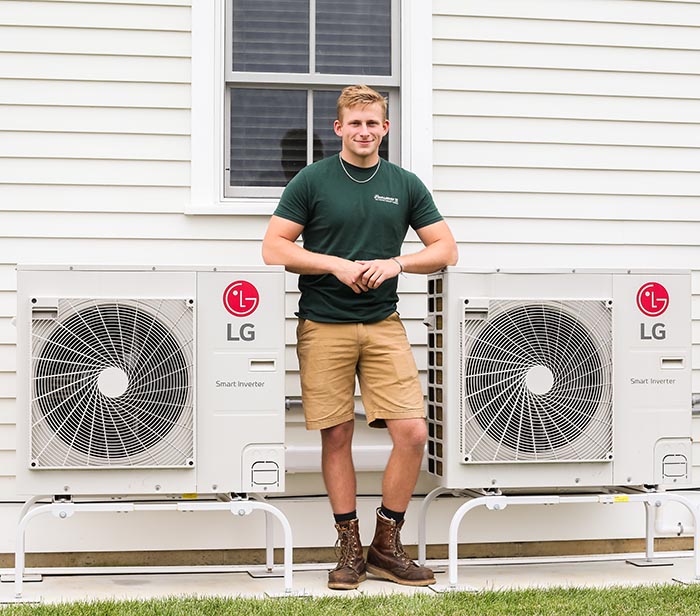 Benefits of Ductless Air Conditioning Systems
It's time to stop dragging heavy window air conditioners out of the basement every spring. Luckily, mini-split air conditioning systems are the perfect replacement. They're small ductless systems that include one outdoor and one or more indoor units that work together to cool your home. The design allows for more precise zoning to take care of all your comfort needs at a great price. This system is an excellent alternative for cooling homes with radiators or baseboard heaters, as well as split-level homes that typically have an uneven cooling distribution.
Some of the benefits include:
Compact, ductless design for homes with or without ductwork in place
Quiet and effective operation for your convenience
Remote control for complete ease of use
Supplementary heat for chilly nights and changing seasons
REQUEST DUCTLESS MINI-SPLIT ESTIMATE