Home heating oil is a powerful and reliable heating fuel that supplies warmth to thousands of homes and businesses in Southeastern Connecticut and Southwestern Rhode Island. Though heating oil tanks last a long time, eventually they will need replacement in order to keep your basement oil-free and your heating system operating as it should. When you need a heating oil tank replacement, look no further than Densmore Oil Company. We provide expert oil tank replacement and installation to our valued customers.
REQUEST A QUOTE
---
How Do I Know When to Replace My Oil Tank?
Over time, heating oil tanks degrade and wear thin. There are a handful of signs you can keep an eye out for so that you know when an oil tank replacement is a necessity. First, look for dark spots on the sides or bottom of the tank, which can denote thin spots. Next, inspect the tank's legs to see if they are beginning to weaken or degrade. Finally, inspect your tank for signs of excessive rusting. If you're not quite sure, trust our heating oil tank experts to gauge the integrity of your oil tank through a visual inspection and determine whether it needs to be replaced.
Densmore Oil is pleased to install high-quality and long-lasting heating oil storage tanks from top brands such as Roth and Granby. If you're interested in learning more about the popular brands we supply and install, please get in touch with our installation experts online or by giving us a call. They'll be pleased to speak with you and get you set up with a free consultation and oil tank installation quote.
GET AN INSTALLATION QUOTE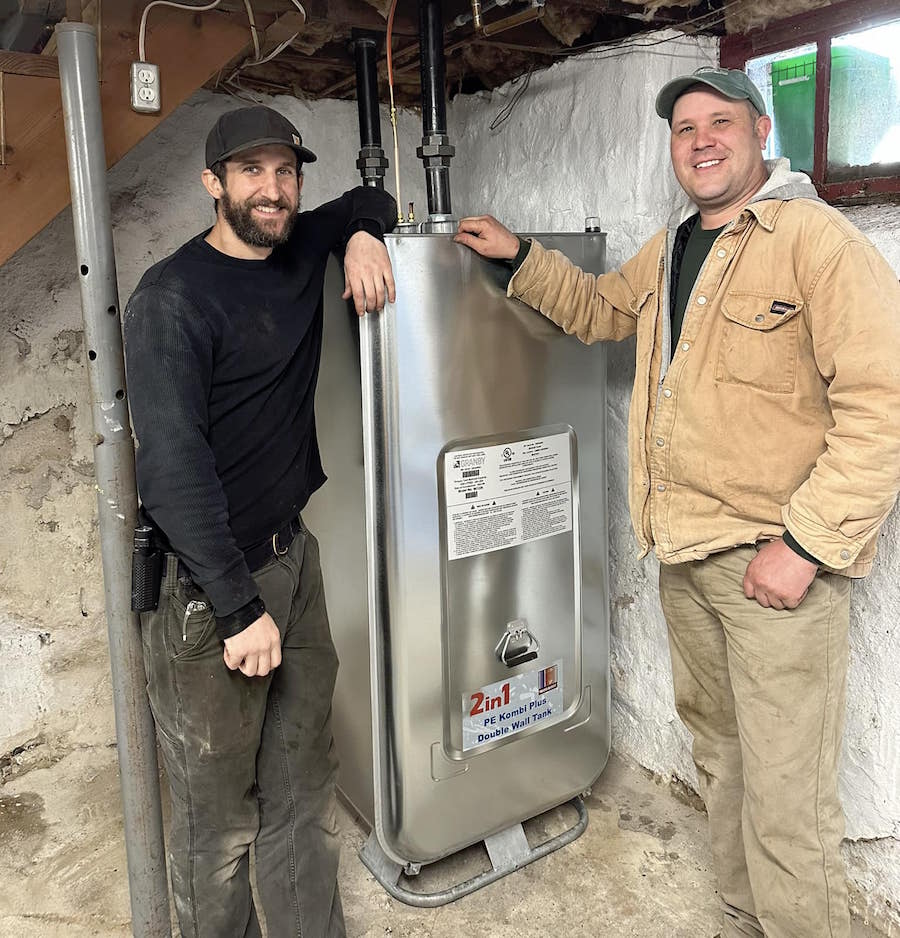 Have Questions about Our Installations?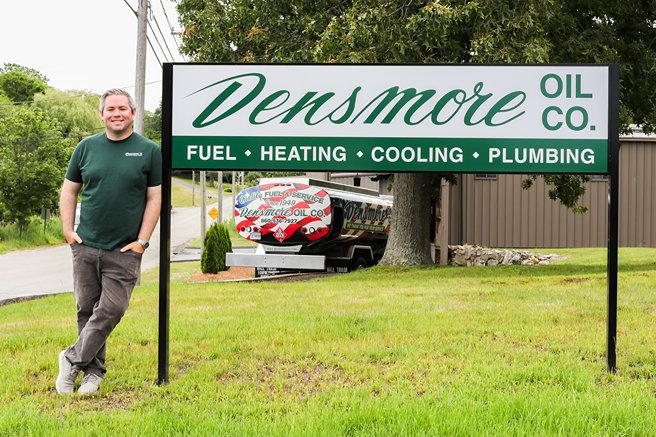 CONTACT GEOFF TODAY
Preventing Oil Tank Damage & Premature Aging
There are ways to prevent this damage and prolong the life of your oil tank. When the weather is warm, condensation can sneak through the vents and pipes, collecting on the inside of the tank walls, causing rusting that leads to corrosion over time. The best way to proactively prevent this from happening is to order heating oil deliveries regularly, which leaves less room for rust-causing condensation.
CALL FOR OIL DELIVERY