Densmore Oil Company is proud to be one of the area's top fuel delivery providers with our own local fuel oil storage facility and easily accessible fuel supply. Owning and operating our own fuel storage facility allows us to serve our Southeastern Connecticut and Southwestern Rhode Island customers promptly and reliably. With close proximity to Mystic, Norwich, Old Lyme, Westerly, and many more towns within our service area, our Bioheat Plus® fuel delivery staff is ready to provide you with fuel to keep your home comfortable when you need it most.
CONTACT US
---
Never Run Out of Bioheat® Fuel
If you're worried about running out of Bioheat® fuel on one of the coldest days of the year, you can rest assured this and every heating season as a Densmore customer that you will never be left in the cold. With our nearby fuel storage, 24/7 emergency service, and automatic fuel delivery service, there are numerous ways for us to support you. Our storage facility also allows us to give our customers the advantage of always having fuel locally available with less dependence on bulk suppliers and an often volatile energy market.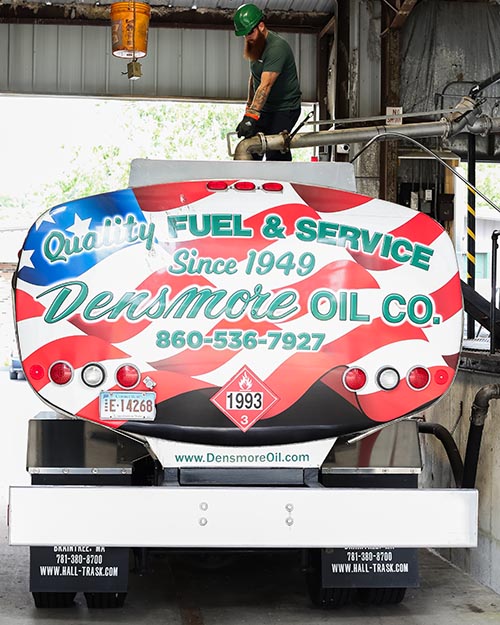 Learn More About Bioheat® Fuel
Are you not currently a Densmore customer? Contact us to learn more about our company and how you can sign up for our many fuel delivery options. We look forward to speaking with you about our products and services and how we can assist you with improving your home comfort.