Environmental Protection in CT & RI
The TankSure® Program is an oil tank protection program offered to fuel customers by Densmore Oil Company. The program's ultrasonic oil tank testing technology allows our technicians to evaluate the safety and integrity of your fuel oil tank.
This is exceptionally important for you, your environment, and the investment you've made in your home because oil tanks will corrode from the inside out over time. Your tank may look perfectly fine from the outside, but it could be wearing thin on the inside! When you sign up for TankSure, your service technician will use ultrasonic tank testing technology to evaluate the thickness of your fuel tank during your annual tune-up. By testing each year, we can help identify the issue and replace your tank before it leaks.
If you're a qualifying customer, you will receive $2,000 toward an oil tank replacement, and you may be eligible for discounts on your homeowner's insurance policy.
CONTACT US FOR DETAILS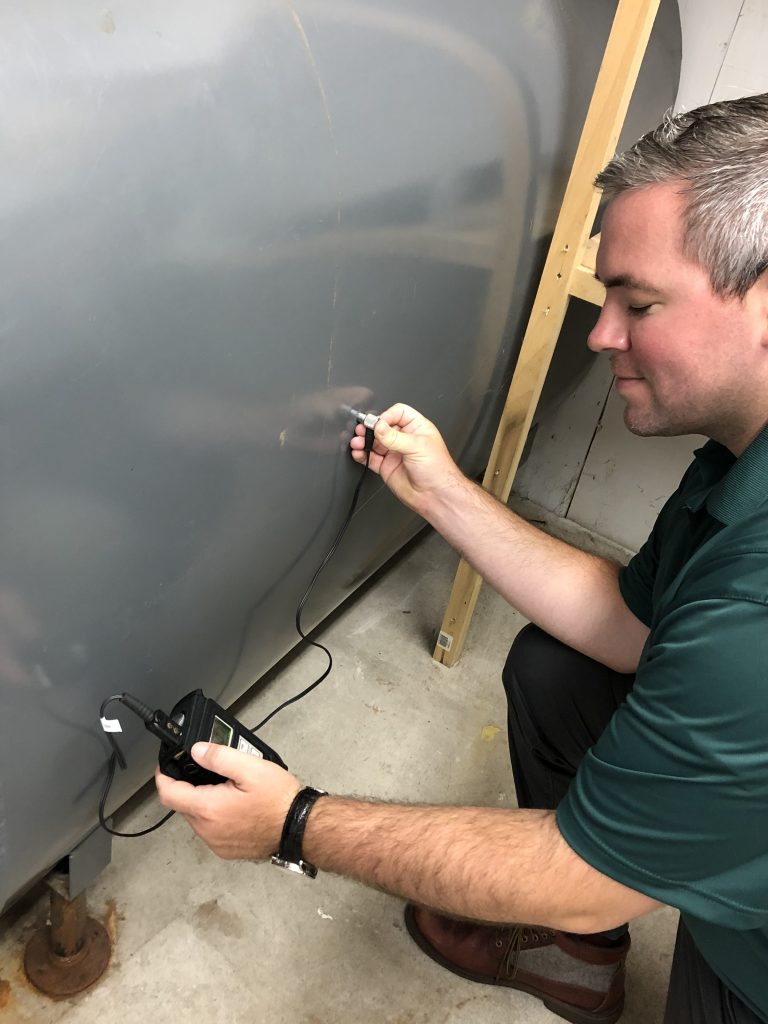 Why Sign Up for TankSure with Densmore?
Many homes in Southeastern Connecticut and Southwestern Rhode Island use heating oil as their primary heat source because it is reliable, affordable, and now cleaner thanks to available Bioheat® fuel blends. If you use heating oil in your home or business, you could benefit from the TankSure Program because:
$2,000 tank replacement payment (for tanks that qualify) to help cover the cost of a replacement
EPA-approved ultrasonic testing equipment detects the level of corrosion inside oil tanks
Helps protect your home, your property, and our environment as a proactive replacement can help avoid costly remediation expenses
Inspects common tank components like legs, seams, fill and vent pipes, oil lines, and vent whistle
Ultrasonic inspection of tank walls thickness evaluates when a proactive replacement is necessary BEFORE it leaks
Potential discounts on your homeowner's insurance policy